We are so excited! Join us!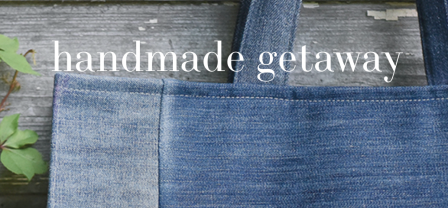 Do ya wanna Sew?
How about you mark your calendar for a long weekend in April!l!
You will sew all day AND longer if you like! Leave your sewing mach
ine and all your trappings right there!
You will need the Book: Handmade Getaway and of course you will have a store full of wonderful fabrics from
1/8th of a yard, fat quarters, and yard goods you can shop for in person or online before the retreat!
We will start in the beginning and make things for future retreats and classes, that will keep your tools
together labeled with your signature fabric tags.